Socket Head Cap Screws
Bolt King is a UK Manufacturer of Socket Head Cap Screws. We typically supply Socket Cap Screws into the Oil & Gas, Petrochemical and Automotive industries. We can offered hot forged Socket Cap Screws from M6 - M52, and CNC bar-turned products from M4 - M200. Smaller socket headed fasteners can be hot-forged with the socket in, which saves valuable manufacturing time, and allows for a cost-saving to be passed on to our customers.
We manufacture to International Standards, as well as customer's drawings. As well as standard Alloy and Stainless steels, we love working with the exotics, including Inconel, Super Duplex, Titanium and many more.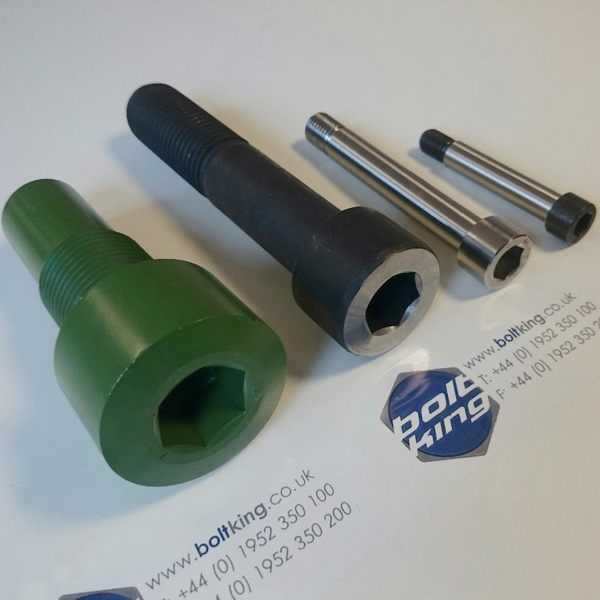 Common Standards Include:
DIN 912
DIN 6912
ANSI B18.3 1936 Series
ANSI B18.3 1960 Series
ASME B18.3
ISO 4762
UNI 5931
BS 4168
BS 2470
Common Standards Thread Forms:
Metric / Metric Fine
UNC / UNF / UNS
BSF / BSW
Typical Grades:
ISO 898-1 8.8 / 10.9 / 12.9
Stainless Steel 303/304 / 316 / 321 / 347
Petrochemical B7 / L7 / B16 / B8 / B8M
Super Duplex S32760 / F55 / F53
INCONEL 600 / 625 / 718 / 800 / 925