Materials
Bolt King sources raw material from accredited rolling mills and distributors in the UK, Europe and the USA. Full material certification and cast-coding can be provided where requested.
Below are some of the materials we work with on a day-to-day basis, but we welcome any challenge.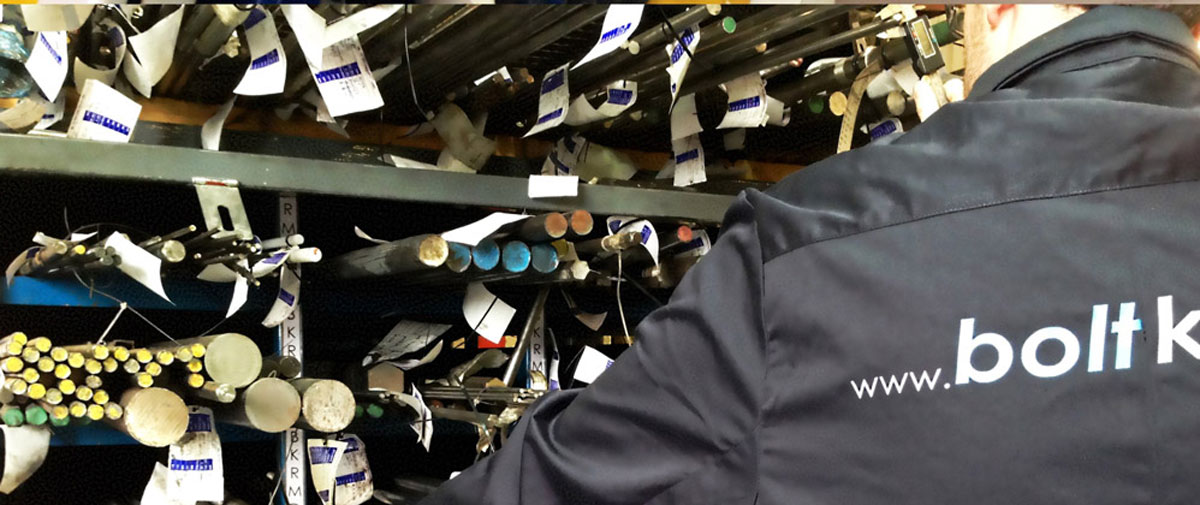 CARBON ALLOYS.
BS 970 230M07 (EN1A)
BS 970 080M40 (EN8)
BS 970 605M36 (EN16)
BS 970 709M40 (EN19)
BS 970 817M40 (EN24)
BS 970 655M13 (EN36)
STAINLESS STEELS.
303/304
310
316
316L
317
347
410
420
431
A2
A4
EXOTICS.
AISI 660
Titanium
Monel 400
Monel K500
Inconel 600
Inconel 718
Inconel 800
Inconel 925
Hastelloy C22
Hastelloy C276
Nitronic 50 / 60
Waspalloy
HEAT RESISTANT.
Nimonic 80A/90
Durehete 900 / Durehete 950
Durehete 1055
Jethete & Esshete
NON-FERROUS.
Aluminium Bronze
Manganese Bronze
Aluminium
Phospher Bronze
Hiduron
Marinel
Cupro-Nickel
Copper
ASTM A193/A320 BOLTING.
B6
B7
B7M
L7
L7M
B16
L43
B8
B8M
B8T
ASTM A194 NUTS.
2H
2HM
4
6
7
7M
8
8A
8M
8T